It's beginning to look a lot like Christmas....
Released On 13th Dec 2018
It's beginning to look a lot like Christmas at Woodlands Retreats this week.

With pretty outdoor lights adorning local towns and the radio playing the complete 'Now That's What I Call Christmas' album on repeat (or at least that's how it feels!), we thought it was about time Woodlands Retreats began to 'deck the halls'.

We've been busy adding elegant decorations and fragrant trees to all eight of our stunning properties, so all our guests need to bring for a Christmassy get together is some festive cheer and perhaps a box of crackers; paper hats and bad jokes as standard of course.......What do you call a dog who works for Santa? Santa Paws!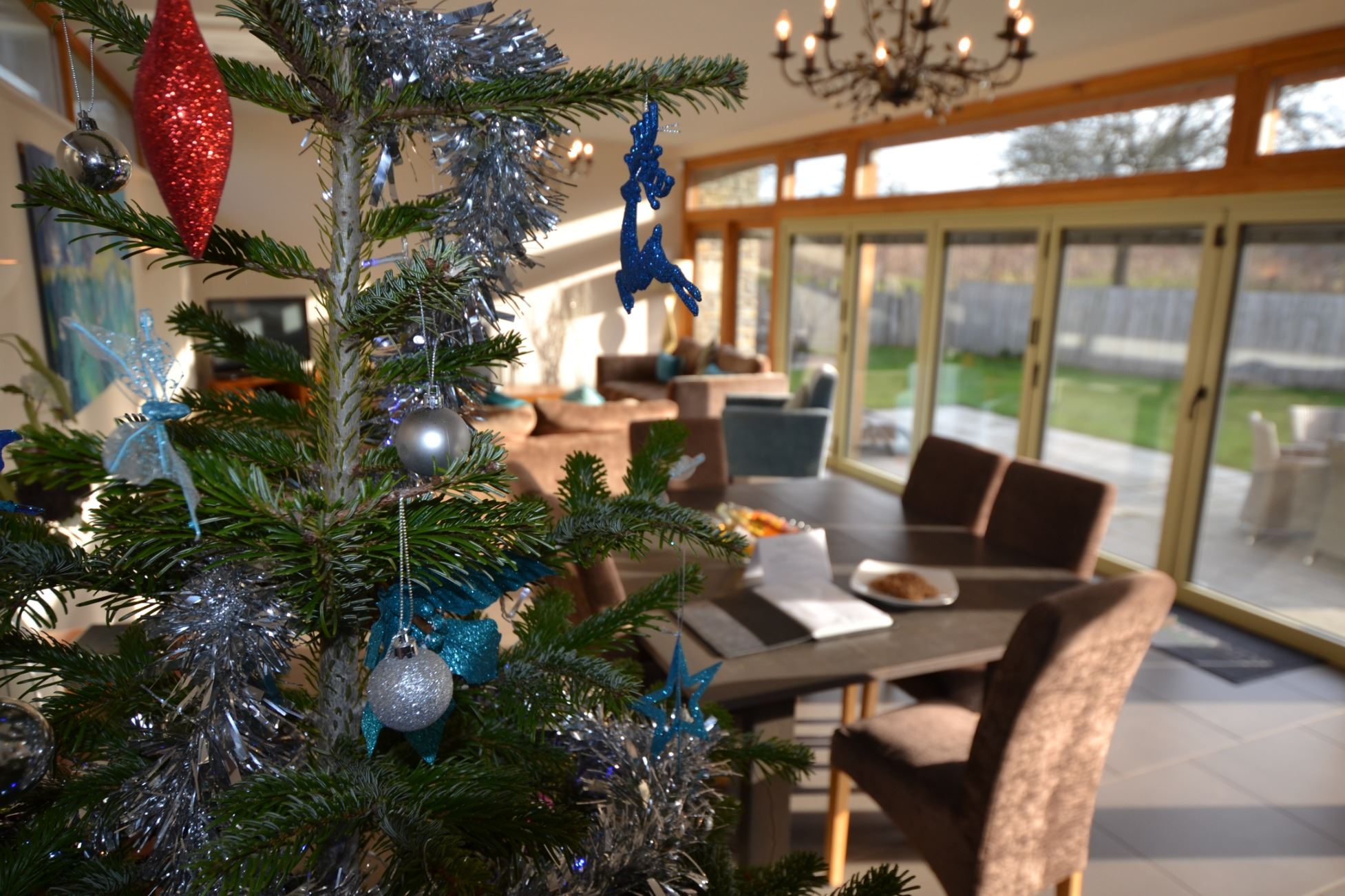 The Woodlands Retreats Team also enjoyed their Christmas Party this week at The Red Lion, West Pennard - just over a mile from Swallow's Orchard, Woodlands Farmhouse & Hunter's Moon, and well worth a visit if you're staying at these houses. Housekeepers and the office team enjoyed a fun catch up whilst being treated to a delicious dinner & desserts - highly recommend the Chocolate Fondant!. Thanks Paul!